Logistics Manager (LogMan) - Level 1
Logistics Manager is an intuitive online internet host system that allows the input of delivery data through :-
• A Windows desktop program
• LogMandroid App (Android 6 or higher)
• Mac or Linux access via a Java desktop program.
• A back-end database on a hosted computer
Note that this program works in ISOLATION. It does not expose your data on a web site where it can be hacked. You download the data through supplied routines into your own systems.
Windows Desktop :-

Android :-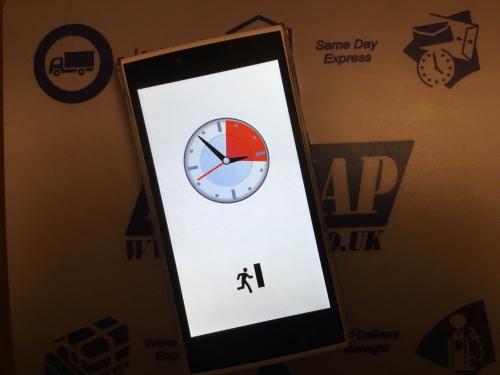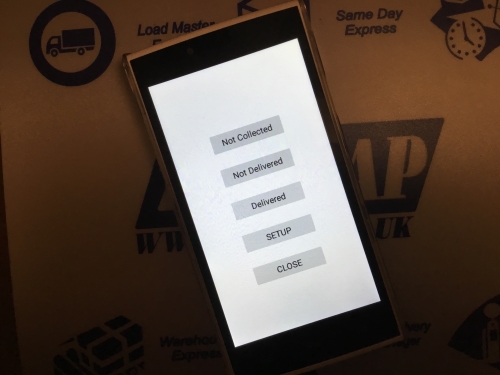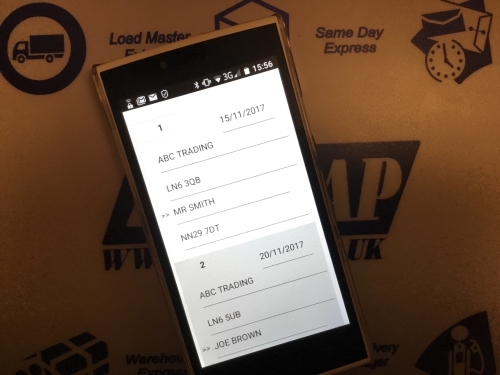 Mac, Linux, Unix under Java :-

Here on a MacBook :-

The programs are downloadable from our web site and you can test on our server by using the following :-
Key1 DEPOT Key 2 (blank) Password PASSWORD logs in as a depot
Key 1 DEPOT Key 2 USER Password PASSWORD logs in as a user
As a depot you can create further users.
We supply a Manta internet SQL database that can be hosted in your own premises or a hosted server. This computer which holds the data can be either Windows or Linux based and requires either a fixed IP address or a dynamic address (eg Dyndns etc). Note: Owing to licensing, the Manta server can only be used with our supporting products.
The system will happily operate on a standard PC running Windows or Linux. The more powerful the system, then the quicker the response. We do not limit the amount of customers that you use with the system.
Setting up will require a little technical knowledge. You will need some assistance from ourselves. However, once running it is fully automatic and requires virtually no maintenance.
The system can work with Sameday, Courier or Overnight systems. It is effectively a data capture system.
The programs allow the end-user to enter data on the system and print a standard label (A4) which includes all the delivery details. The customer can access the data on all their clients via any of the programs and update every record individually. Delivery details can be quickly updated by the Clients via any of the programs as well. The end-user has read-only access to this information.
You can operate all the way up, starting from a 'man with a van' with a mobile phone. Small operators start at £50.00 plus VAT per month.
The service types are user definable and consist of envelopes, parcels, cartons, quarter pallets, half pallets, full pallets, half oversize pallets and oversize pallets. You can select between direct, sameday, overnight and economy services or a mix of these.
The system allows downloading of the data to other systems as CSV, Excel or XML files, thus making it available for use in all delivery networks and to your customers.
Easy to use. Easy to maintain. Simple to set up. We can host initially to get you running in minutes.
Even if you are already working within a large network this could be your plan 'B' and an option if your existing systems let you down.
The is part of our Continual Development Program.