Loadmaster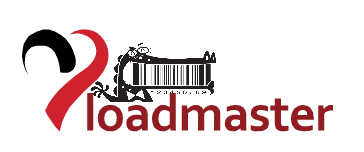 A Windows based multi-user commercial Traffic Management System (TMS) with freight, haulage, parcels and pallets taken to a new level in a Windows Vista, Windows 7, Windows 8, Windows 10, 2003 and 2008 compatible program. Able to work in DUAL CURRENCIES e.g. Sterling and Euro at the same time.
Loadmaster™ comes in four flavours of Enterprise, Extreme, Express and Lite. Enterprise is the normal version used by most people.
Loadmaster™ is ultimately designed by you (the end user). Changes occur as the result of ideas and suggestions by the users. "One program to do it all". Amazingly there are four companies in Leicester alone using Loadmaster and they are all in different parcel/pallet systems.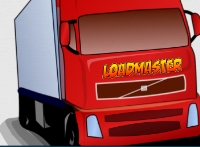 If you leave a network and join another then you still have all your data. You do not lose access to your information or get turned off. You have control and take your data with you.
Loadmaster™ is a very large program containing extensive features. Built with a lot of thought so that most operations and setups are very logical and you do not need to turn to the manual every time. Once installed and running it is very stable and requires very little maintenance.
Document management system integrated from version 44.0.1.x - save and scan images including multi-page PDF documents. Retrieve via keyword search.
Parcels - Pallets - Freight - Multi drop - Multi leg - Invoicing - Statements - Multiple VAT rates - Dual currency, so Brexit proof - Regular collections - Diary - Notepad - Internet browser - Drivers - Vehicles - Tractor units - Trailers - Shippers - Warehousing - SMS texting - FTP - Email - Mapping - Document storage etc.
Recently rewritten to give near full UK postcode addressing via the internet using OpenStreetMaps, the full postcode echoes back to street level. Includes the ability to integrate with Postcode Anywhere for full postcode addressing in the UK. We are already looking at Eircodes in Ireland and providing a similar function. What3words integration. Loadmaster is not actually limited by postcodes and it can be used in the Republic of Ireland or, in fact, most other countries. Comms facilities. Links to PDAs using Windows Mobile and CE. Sage CSV file export facility. Xero export facility.
The program has the ability to work with another copy of Loadmaster as a sub-depot.
You can backup from within the program, either locally or onto our Cloud Server.
No full deletion of consignments is permitted by users. Any 'deleted' items are archived to a viewable file with comments on why the item was deleted and who deleted it.
Work in dual currencies at the same time! Print invoices in dual currencies, Sterling (£) and/or Euro (€) for example. Exchange rate recorded at the time of invoicing so that they can be reprinted at any time. No need to update the software if your country joins the Eurozone as it already works.
Ability to link images and documents to every consignment. Emailing of PDF invoices built in via SMTP, Outlook or MAPI. Export some or all invoices as PDF documents to a directory. Email PODs to customers via SMTP, Outlook or MAPI, either individual or all those relating to an invoice.
Import raw data from :-
TPN Legacy
TPN Connect
TPN Ireland
UK Mail
PalletForce
Fortec
Pallex
More can be easily added, meaning that it can work with most, if not all, other networks. Loadmaster Extreme™ can work in both TPN Legacy and TPN Online mode at the same time. Import data directly from TPN Connect dynamically 'on the fly'.
The Lite version of this program, Loadmaster Express, has been in daily use at TNT Dublin for the last 15 years and is still in action today.
Extensive integration is currently made with Google Apps and this use of the Cloud will continue into the future development. It includes the use of Google Maps for routing purposes. In addition, every useful facility that can be found is incorporated. The What3Words location system is included. As an example we are located here :-
To work efficiently this program requires that it be run on modern computers with a decent specification, while it will work on lesser equipment you will lose out on its full potential. Please note that all the data is stored on your own computers and not 'in the cloud'. You therefore have total control over the access to your own confidential information.
Loadmaster™ is written in PC SOFT's Windev 21 programming language - a 5GL RAD tool. It includes it's own HyperfileSQL database which supports file sizes of 329 quadrillion records and a maximum file size of 4 million TB. It is fully multi-user and supports all Windows versions from XP onwards. Loadmaster is currently being distributed as a 32 bit executable but a full 64 bit version can be shipped. If the need arose we could produce a Linux version.
An ODBC driver is supplied as no extra cost so you can produce any report that you want using a standard package, like Crystal Reports.
Automatic program update capability - always be on the latest version of the program.
We can assist installation by use of remote desktop software. In an emergency we can have a working system up in an hour from the time of ordering!
Loadmaster™ is part of our 'In Continual Development Program' and is constantly evolving. Registered users can update to the current version at any time.
Loadmaster™ (up to 25 users) costs £161.20 plus VAT per month and includes basic telephone and email support (see program support page). There is a minimum term of 6 months. Updates to the latest version are included. A higher level of support for larger sites can be arranged. Please note that the cost of the software does not include a site visit, installation, setting up networks etc. A written purchase order is required prior to supply.
The software is designed to self-install so a basic system can be up and running in minutes.
The Loadmaster 'Additions' POD web module allows your customers to view their proof of delivery information via a web interface (online PODs) linked to your website allowing them to read their POD information directly from the system on a 24/7 basis. See the link at side of this page for a basic demo, this can be customised into different sizes and colours. The same facility is now available for warehousing and the customer can view their current stock online.
See the support page for Loadmaster Enterprise™ as this contains a variety of help topics. Also see the Loadmaster section of the Bulletin Board.
To view the Loadmaster™ manual and see various videos go to our Downloads section then into S
hop/LoadmasterEnterprise
.
The videos show how to set up and use the program.